Gazpacho soup was invented for the summer. It's refreshingly cold on hot summer days.

Love it? Pin it to SAVE it!
Follow Living Linda on Pinterest for more great tips, ideas and recipes!
It's been hot here lately so I thought I would make this fresh, textured, light, and such a delicious summer treat.
This adaptation of the classic uses yellow heirloom tomatoes instead of red…white balsamic vinegar instead of red wine … and of course, the best of summer vegetables.
I love it each time I eat it.
Yellow Heirloom Tomato Gazpacho
Yields 2-4 servings depending on portion size
Ingredients:
1 3/4 lb of yellow heirloom tomatoes
1 cup peeled, and chopped English cucumber (if you are using regular cucumbers you will need to seed them too)
1 cup chopped yellow bell pepper
1/2 cup chopped yellow onion
1/2 cup water
1/4 cup pomegranate juice (or orange juice)
3 tablespoons extra-virgin olive oil
2 tablespoons white balsamic vinegar (or fresh lime juice)
4 small gloves garlic
1/2 jalapeno chile pepper, seeded
Sea salt and fresh ground black pepper to taste
1 avocado
Directions:
Put tomatoes, cucumber, peppers, water, juice, oil and vinegar into blender and blend until smooth. Add onion, garlic and jalapeno and blend until combined. Season with salt and black pepper.
Transfer to covered bowl and refrigerate for several hours (overnight is best, if possible) before serving.
Spoon gazpacho into serving bowls and add chopped avocado.
Do you have a favorite version of this lovely summertime treat? Please share it in the comments.
If you try my version, let me know how it goes. Remember to "Like" this if you like it and share it with your family and friends.
This recipe was shared on Foodie Friends Friday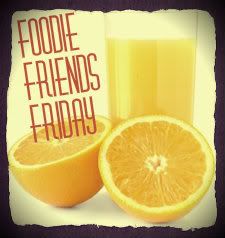 **This post may contain affiliate links. I receive a small amount of compensation when you purchase from my links which help to keep this blog running.**

I'd Love to Hear From You!
I really value your feedback and love to answer your questions and hear how my recipes worked for you! Just head on down to the comment box located at the very bottom of this post. E-mail addresses are never published, and last names are optional. We can't wait to hear from you!
Oh, and don't forget … to stay even more connected and make sure you don't miss a thing, you can like us on Facebook, follow us on Instagram, and check out our awesome recipe boards on Pinterest.